New scheduling plan gets mixed response from students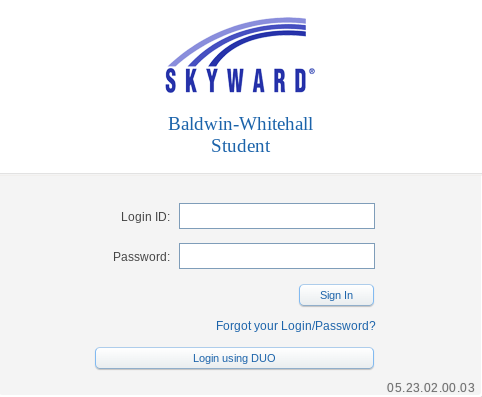 Students will not be able to pick which period they want to take their classes for next year, with the district instead building schedules for students based on the course requests they previously entered in Skyward, Interim Principal John Saras said today.
For the past few years, students have not only picked the classes they wanted, but also the periods they wanted to take each one, through the Arena Scheduling process. This year, however, too many students failed to enter the required seven credits or the elective alternatives, Saras said. Also, some students' choices would not fulfill graduation requirements, such as rising seniors not scheduling a senior English class, he said.
This made it difficult to determine how many sections of each course to offer, he said.
When the course request process opened this year, students did not know which periods their preferred courses would be offered. When that information was shared with students on March 6, some students complained that there were too many conflicts for courses they wanted to take, while others said the process was too stressful, since juniors originally were set to finalize scheduling the next day.
Administrators first delayed that scheduling process for a week, and then today announced that the district would build student schedules based on the earlier student course requests. 
"We want to address student needs when it comes to the scheduling process, and the anxiety that comes with it," Saras said.
As it now stands, in the next two months students will receive a 2023-2024 schedule. Then they will be able to meet with guidance counselors and administrators to attempt to resolve any problems with their schedules.
"Please be flexible, patient and understanding as we work to solidify the scheduling process," Saras said in an email to students and families. 
Junior Dylan Lubarski, a student school board representative, had joined other student representatives at the March 1 board meeting to explain how stressful scheduling had been for students. Lubarski had mixed feelings on the new scheduling plan that was announced today. 
"They didn't take everything we said into effect, but I think they listened to the idea that the student body was not happy with what was happening," Lubarski said.
Saras said students already had voiced their preferences for classes they want to take during the course request period. But now that they don't know when their classes are being offered, some students do not feel that they will get an optimal schedule.
Sophomore Nathan Mickolay thinks that the new scheduling process actually creates more stress than the old one.
"The old process was simplistic because you always got your classes and you just had to pick the times you wanted. Now I think it's more stressful to not know when your classes will be and to potentially not have a schedule that works best for you," Mickolay said.
Junior Hannah Ferkett, who had her schedule fully planned out going into today, said she would have to take each class during a specific period to make sure she could keep all of her preferred classes.
"If they had told us when things were going to be happening, there may not have been as much pushback on students' parts," Ferkett said. 
Now, students have to wait to see if their schedule is able to be completed the way they wanted it to be.
"It's kind of like a waiting game," Ferkett said. "There is now a different type of stress. Students have more unknowns and it takes longer to see (if everything works out)."
Ferkett sees an upside to the changes, however. 
"It is more work on the guidance counselors' parts, with them scheduling for us, but it could work out better for everyone in the end," Ferkett said. 
Junior Binod Ghimirey also sees the scheduling decision as having both pros and cons.
"I find it more simple but also frustrating. It's simple to know that we don't have to schedule everything, but it's frustrating that we might not get our courses in the exact periods that we want," Ghimirey said.