Klodowski competes at states in wrestling.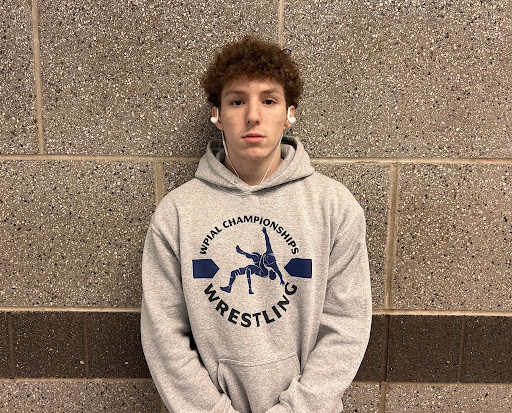 Junior Owen Klodowski competed at states over the weekend, becoming the first Baldwin wrestler to accomplish the feat since 2005.
Klodowski lost his first and third matches but won his second match, 8-2. A key to that win came in the third period, when Klodowski got a reversal and three back points.
The atmosphere at states felt different than it did at southwest regional matches. It was intimidating just being there, Klodowski said.
"Everyone is good and matches are a lot closer," Klodowski said. "Representing Baldwin at such a large competition was very nerve-racking. I was so nervous before all of my matches."
Having now been at states, Klodowski said he can use the experience to prepare his teammates for states in the future.
As for himself, Klodowski has big plans for his senior year.
"My ultimate goal would be to place top six, hopefully top four at states," Klodowski said.
Junior Keith Mincin also had the opportunity to go to the state competition and he said he was proud of Klowdowski.
"He proved himself throughout the entire competition and throughout the entire year," Mincin said.