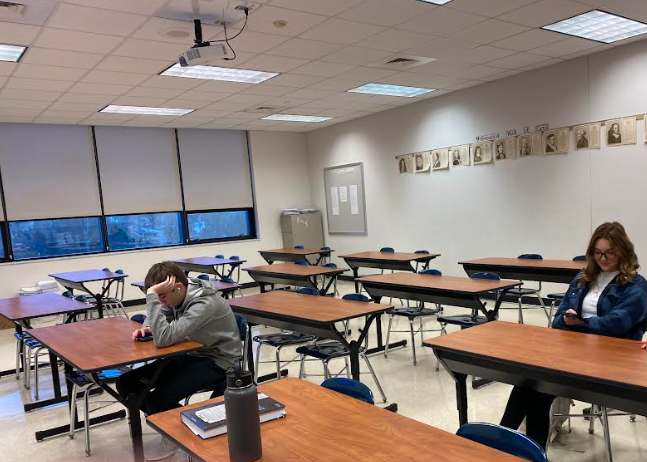 First Period: AP Calculus AB: Five students total in class, including two seniors
March 11, 2023
We're normally chugging at the curriculum to fit every last bit of information in before the AP test, but today we have one of our work days. 
Senior Brody Brazill, who has perfect attendance, said he thought people were joking about Senior Skip Day, so he did not even think about participating. 
"I'm nice like that. I genuinely thought everyone was joking about Senior Skip Day because teachers were saying a cold was going around," Brazill said. 
Brazill knew it was going to be a laid-back school day. 
"My day has been good so far. It hasn't been eventful. Teachers haven't done much because they expected students to miss," he said. 
Just like other students, Brazill said he is going to keep up on his schoolwork today.