Wallen returns with album about all types of heartbreak and healing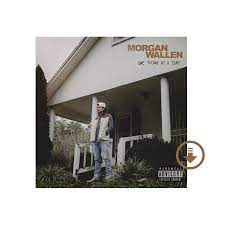 Country star Morgan Wallen returns with One Thing at A Time, an album that describes the stages of heartbreak, whether that be through a relationship, grief, or self-reflection.
The album features 36 songs, six of which were already released as singles. 
The title track keeps an upbeat feel while still managing to safely address issues such as addiction and unhealthy coping when losing someone you love. It goes over the processes and the pain, allowing people to feel and know that they are not alone in their struggles. 
Songs such as "Days That End In Why," "Everything I Love," "You Proof," "Devil Don't Know," "Tennessee Fan," and "Man Made A Bar" cover the feelings of heartbreak. They all include heavy acoustic guitar to keep the country feel, but for the most part remain upbeat. Wallen covers the feelings of infatuation all the way to the desire to forget someone completely. 
Moving into songs like "'98 Braves", "Tennessee Numbers,"  "Last Drive Down Main," and "Had It" cover the feeling of a broken heart, but the importance of keeping going. "Last Drive Down Main" features electric guitar and heavy drums creating more of a pop sound, along with the song "180 (Lifestyle)," which features an almost techno sound as the beat mimics more of rap. 
This album is packed with songs for any emotion, and which are able to be looked at in a lighthearted way or analyzed deeper. Wallen never fails to produce relatable content for good and bad situations, which makes this a great listen for all music fans.