Yo La Tengo returns with solid album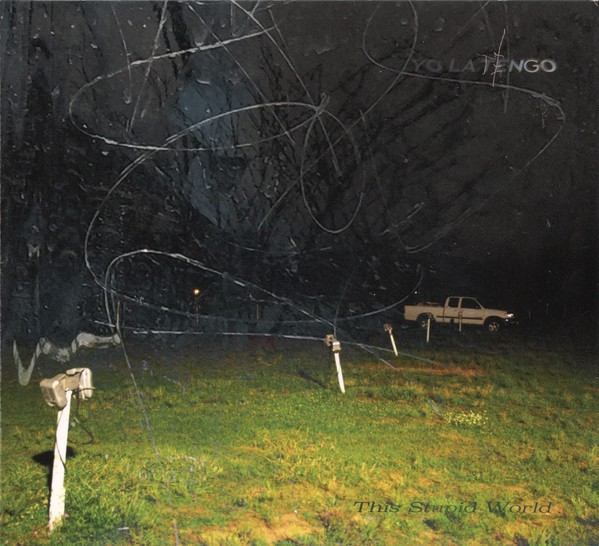 This Stupid World, the 17th studio album from indie-rock band Yo La Tengo, is an intense, atmospheric outing from the veteran group.
Yo La Tengo has been present in the indie and alternative music scene for a while now, releasing their debut album over 35 years ago, in 1986. The group, known for their ambient noise-pop, has released plenty of classic projects in the genre since 1993's Painful.
Most likely, it would be a misnomer to call their new record a future classic, but the record is an interesting and worthwhile listen nonetheless.
The record begins with three lengthy, shoegaze-reminiscent tracks, the first being "Sinatra Drive Breakdown." Here the album starts out with a driving, distorted guitar line, adding a fierce sense of mystery.
When singer Ira Kaplan's despondent vocals enter the mix, though, the song gains a sense of impending doom with a touch of optimism, landing very close to the sonic qualities of new-era Swans.
Swans, in fact, would be an apt comparison for the next two songs as well. They both include the sense of darkness and dread that Swans have become known for.
This comparison ends with "Aselestine." The track is a pleasant ballad with vocals from singer Georgia Hubley, with a comparison instead to The Sundays. Present are the same free-flowing singing and jangly guitar.
This light atmosphere is present on later moments on the album, along with the band returning to its harsh tone from the first few songs at points.
The only real issue with the record is that at times, the listener might feel a tonal disconnect between tracks. With how frequently the album switches moods, the project is certainly disjointed at times.
Even with the tonal differences between tracks, however, This Stupid World is a solid entry into Yo La Tengo's growing discography. While the album might not be a classic in the greater music world, it will definitely become an essential among the band's catalog.