Overwatch 2 esports team starts season with win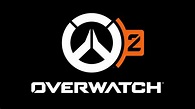 Baldwin's esports Overwatch 2 team defeated Westinghouse in two consecutive matches on Wednesday. 
"We had to use teamwork, communication, and a lot of cooperation," freshman Laeth Salih said. 
The team had been practicing for weeks and they played with ease against Westinghouse.
"We just worked really well together," Salih said. 
Overwatch 2 is a 5v5 game with a focus on first-person shooter skills. 
"Using abilities properly is really important for each game," Coach Nathan Elias said. 
Junior Annan Gurung's performance stood out the most to Elias.
"His aim was great. He had some really important picks on the opposing players," Elias said. 
Salih also complimented freshmen Braydon Parker and Dylan Leonhardt. 
"They stayed around everyone, used their abilities properly, and just worked really well," Salih said. 
The team's next match will be against TJ.
"It's always great to start off with a win and hopefully we can keep it going in the following weeks," Elias said.