Gorillaz come back with classic sound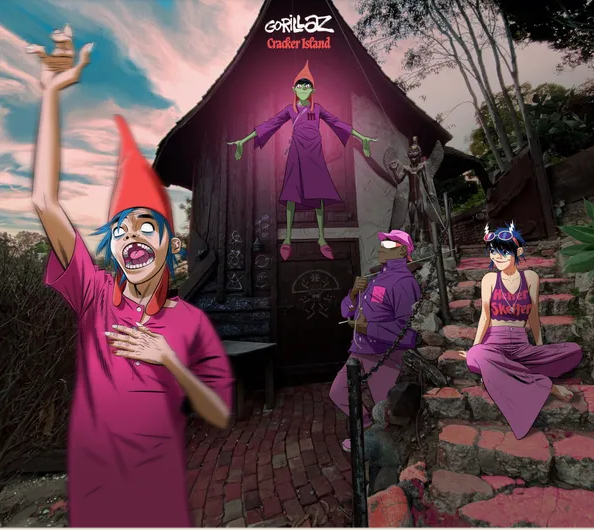 Gorillaz have returned with a lesson for the generation
Cracker Island marks the eighth album released by the virtual band. The album leans towards the band's classic electronic, alternative rock genre. 
With several old songs on the tracklist, the album includes new songs with different tempos and instrumentals from the usual music released by the band. 
The majority of Gorillaz albums have a common theme shared among the lyrics in the songs, leaving Cracker Island no different. 
Important topics about society continue to be discussed in the band's songs while adding an upbeat tune to them. The tempo of the music and topics conflict with one another which allows the listener to enjoy the music and have something to relate to.
In the opening song, "Cracker Island", the danger of "stan" culture is elaborated on. It exposes the dangers of blindly following a group or public figure when the reality is different from what is shown to their supporters. 
In "The Tired Influencer", the addiction to the internet is called out, and the lyrics express how easy it can be to become influenced by certain outlets in the media. The slow beat of the song relates to the lyrics and indicates how exhausting such tendencies can be. 
The album features some of the generation's favorite artists such as Tame Impala in "New Gold" and Bad Bunny in "Tormenta". 
Cracker Island displays the band's strong suits while welcoming new genres and instrumentals to their track.