Girls basketball loses to Norwin in playoffs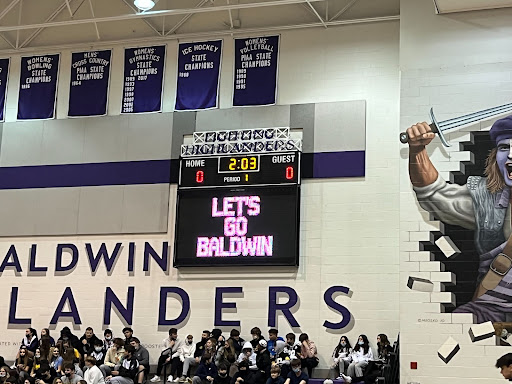 The girls basketball team lost to Norwin, 57-26, in the first round of WPIAL playoffs Thursday night.
Norwin High School played a strong game, having a near-perfect offense, defense, and good communication.
As for Baldwin, juniors Katie Lucarelli and Mallory Mezeivtch said the Highlanders performed well on defense, despite Norwin's offensive pressure.
"Our offense should have and could have been better," Lucarelli said.
Both Lucarrelli and Mezeivtch said sophomore Mary Vargo played well during the game.
"She showed a lot of effort and is very positive," Mezeivtch said.
The loss brings an end to the girls' season. Both girls said they had a lot of fun this year.
By the end of the season, the team improved in all aspects of the court.
"There were some ups and downs, but overall I had a fun time with the team this year," Mezeictch said.
The team looks forward to a fresh start next year.
"We're looking for a more positive environment for the team," Lucarelli said.