Boys basketball loses to Hempfield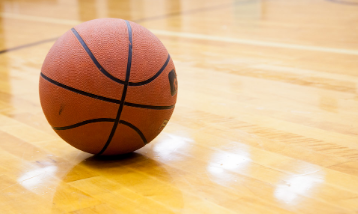 The Baldwin boys basketball on Tuesday lost an important section game to Hempfield, 55-53.
The Highlanders started off well on both sides of the ball, holding the lead for the whole first half. After that, Hempfield took the rest of the game to get closer to the Highlanders. Hempfield took the lead in the fourth quarter. 
"We struggled to score in the second half," senior James Wesling said. 
The Highlanders have had multiple games where they have allowed other teams to make a late push to win the game.
"We have to continue to hold and keep leads," Wesling said. 
Junior Nate Richards thought Baldwin's defense was their strongest part of the game. But the loss brought many issues to mind.
"We can improve on just trusting each other and sharing the ball more," Richards said.
Richards, Nate Wesling and Matt Schenk were all key parts to the team keeping it close, finishing at Baldwin's top three scorers.
Going into this game the team thought it should have been an easy win since the Highlanders defeated the Spartans earlier in the season. This loss will hurt the Highlanders' chances of having a higher seed heading into the playoffs.
"It's frustrating because it's a game we should have won if you look at both of our records," Wesling said. 
But Wesling highlighted that the team is already clear minded. 
"We move on from games that are won and lost quickly," he said. "We expect to win but this loss is behind us already," 
The Highlanders play next on Friday at Upper St. Clair at 7:30 p.m.