`Ginny & Georgia' both face more troubles in new season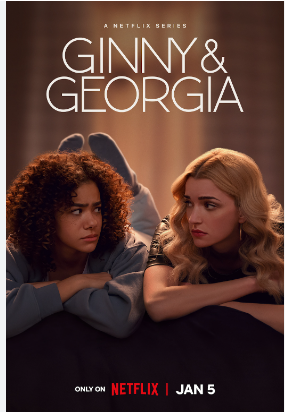 Season two of Ginny & Georgia shows many issues within a family and the town drama, and more issues arise with Georgia's past. 
At the beginning of the season, Ginny (Antonia Gentry) and her little brother Austin (Diesel La Torraca) are staying at Ginny's dad's house. They ran away at the end of season one when they found out that their mom, Georgia, played by Brianne Howey, was not who they thought she was and that she had a dangerous past. 
In season one, viewers learned that Georgia poisoned her previous husband, and his ex-wife ended up hiring a private investigator to track down information on Georgia. Season two uncovers multiple bad things Georgia did in the past, with Georgia claiming she did it solely to protect her children. 
Additionally, Austin's dad is released from prison and comes back to have a relationship with Austin, but ends up causing more trouble in the family. 
The cast that was put together for this show was spot on. Austin's dad Gil, played by Aaron Ashmore, looked like he could be Austin's dad in real life. 
Ginny & Georgia seems to be like another show, Gilmore Girls. Both series show the inside of a mother and daughter relationship while also showing life in a small town. 
But they are different, shown by how messy the lives of Ginny and Georgia are compared to the lives of the Gilmore Girls. 
Season two of Ginny & Georgia is more eventful than season one, making it better. Season two shows more of the lives of other characters as well.