Essential Listening: Scott-Heron's work captured struggles of Black Americans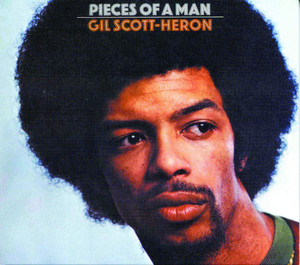 Tired of your Spotify playlists? The Purbalite is here to help, with our Essential Listening series.
American jazz poet Gil Scott-Heron's great contributions to African-American politics and music are prevalent in his debut studio album, Pieces of a Man.
During the time of this album's release, Black Americans were frustrated and demanded change. Scott-Heron's hometown, Chicago, was still segregated and the music reflected the frustration people felt at that time. Scott-Heron's work is known by many as a precursor to hip-hop, and "The Revolution Will Not be Televised" and "Home Is Where The Hatred Is," are among several songs that support this idea. 
"The Revolution Will Not be Televised" is a bold call for action in the form of a witty and intense poem, pushing for Black Americans to fight for freedom. This track is a product of one of Scott-Heron's biggest inspirations, Langston Hughes. 
"When You Are Who You Are" is a break from the record's gloomier themes and serves as an uplifting track encouraging people to be comfortable in their skin. The percussion and woodwind instrumentation on this song, along with the majority of the album, makes for a satisfying listen.  
"Lady Day and John Coltrane" is another one of several great tracks on the album with solid percussion. It talks about the power music can have on people even during the clear racial divide of the 1970s. The two artists mentioned in the track's title – Billie Holiday and John Coltrane – were notable figures of the civil rights movement, influencing the political power of African-Americans through their music. 
The influence this album has had is undeniable and rings loudly in music, politics, and literature. Scott-Heron captures the good and the bad Black Americans experience in an honest way throughout the album while making room to celebrate Blackness.