Boys hoops earn comeback win over Norwin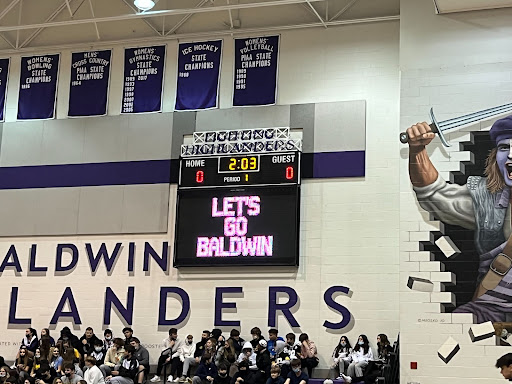 Brothers James and Nate Wesling each scored 23 points to help lead Baldwin boys basketball to a 63-50 victory over Norwin on Friday – which happened to be 2/3/23. 
Even though the Highlanders struggled in the first half, they came back in the second half and earned the win. 
Junior Nate Richards said that in the second half, the team picked up the pace.
"I think the second half really pushed the momentum. We played our own game in the second half, while the first half was kind of slow," Richards said.
Richards complimented the Wesling brothers on their performance.
"They were both great scorers and they play great together," Richards said.
Nate Wesling said it felt good to be part of the win.
"I thought I played well and contributed to the win," he said. 
The team's next game is at Hempfield on Tuesday. 
"(We have to) definitely play like we did in the second half. That's how we have to play in every game," Wesling said.