Boys basketball loses to Mt. Lebanon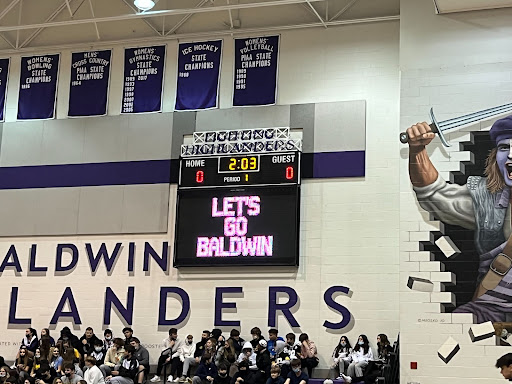 Baldwin boys basketball fell to Mount Lebanon 50-49 Friday night. 
Baldwin kept the game close throughout but fell short in the end.
"We needed to score better. We had trouble trying to score all night," senior AJ Cherico said. 
Even with their scoring struggles, sophomore Nate Westling was able to have a big night, scoring 19 points for Baldwin. 
While they did not play their strongest game offensively, the team played defense well, allowing them to stay in the game.
"We played good defense. Holding any team to 40-something points is always great," Cherico said. 
Lebo took over when they had the lead in the fourth quarter, holding onto the ball, making Baldwin play defense the majority of the time, Cherico said. 
This loss will not bring down Baldwin's morale as they continue to make a push for the playoffs.
Baldwin plans to make improvements to prepare for the next game against Canon-McMillan this Tuesday.