Girls basketball defeats Peters Township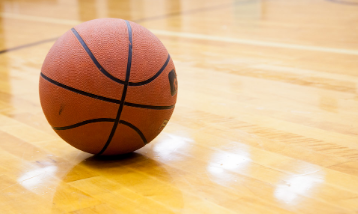 Girls basketball defeated Peters 52-49 on Monday night.
Junior Mallory Mezeivtch said the team worked well together.
"We did really good, especially on defense; it motivated the entire team," Mezeivtch said. "We ran through our plays really well."
Mezeivtch said Junior Katie Lucarelli stood out during the game and almost hit a double-double. A double-double is when a single player reaches double figures in two of five strategy categories, including points, rebounds, assists, steals, and blocked shots. 
Lucarelli and Mezeivtch agree the team was energetic during the whole game.
"I feel like the whole team really mixed well. We all just worked the ball and communicated, bringing a lot of energy which helped the win," Lucarelli said.
Lucarelli said Laci Bernotas hit a corner three pointer which was a "big three" for the team. It pushed the team ahead and brought more energy to the players. 
"The ending was pretty exciting because it was just pretty close and everybody's energy was up," Lucarelli said. 
The girls are taking their winning energy to their next game, Thursday at home, against Mt. Lebo.