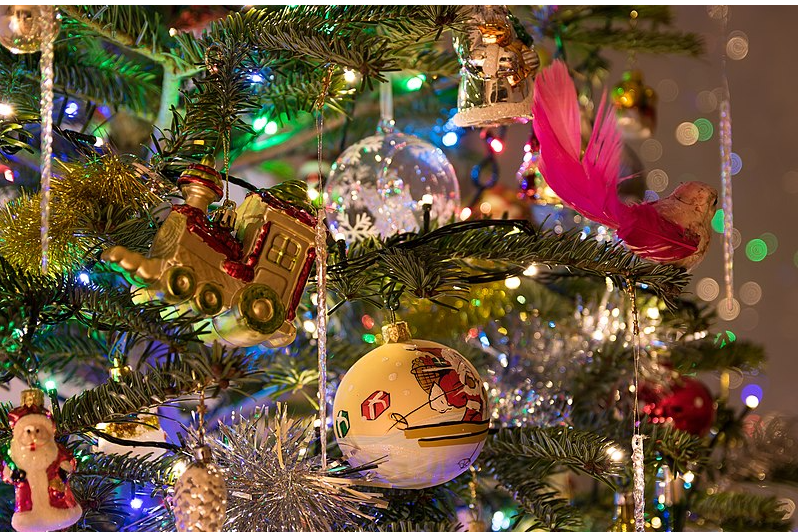 The 16 School Days of Christmas: From 2 cultures, I gained a deeper understanding of Christmas
As a child of a Christian and Nigerian household, my Christmas traditions and festivities differ from most. 
My parents immigrated from Nigeria to America in 2004 and never adapted to Western festive traditions. We have never decorated the house or put up Christmas lights. We had a tree for a year, but never felt the need to buy another one after that. 
Unlike many American children, my siblings and I can attest to the fact that our parents never indulged in the story of Santa being real. This left us shocked one year as we rushed down the stairs to find not a single present under the tree. My parents would much rather give us an unwrapped gift.
After that one traumatic experience on Christmas Day 11 years ago, my belief in Santa Claus diminished. This left me the only child in my early grade school classes skeptical of his existence. 
Growing up, I spent Christmas Eve and Christmas Day in church. About 49 percent of Nigerians are Christians, and the secular elements of Christmas traditionally have not been valued nearly as much as they sometimes are in Western cultures. 
However, recently Nigerian Christians have been implementing Western traditions into their own traditions. According to my father, a Nigerian man, kids would be expecting the Nigerian version of Santa Claus: "Father Christmas who came from Rome, Italy."
Throughout my childhood, I would attend candlelight services on Christmas Eve, while I saw my classmates gathering around their extravagantly decorated living rooms. 
Admittedly, I felt jealous and left out of this seemingly customary American tradition. Being surrounded by both Africans and Americans in my childhood left me conflicted about how Christmas is supposed to be celebrated. But I later learned that it is not the decor and presents that make the holiday season worthwhile. 
My dad said that in Nigeria, instead of unwrapping gifts around a Christmas tree, "On Christmas Eve we used to dance and celebrate Jesus. On Christmas Day the majority of people go to church and then leave at 12 p.m., which was followed by a celebration galore." 
In my household, we value the togetherness aspect of the holidays. My father said, "Nigeria is a poor country that doesn't eat well year-round, but we always eat chicken and rice during the holidays." 
Despite the contrasting cultural differences, I soon learned that Christmas can be celebrated in any way one desires.