Wesling brothers lead boys basketball over Seneca Valley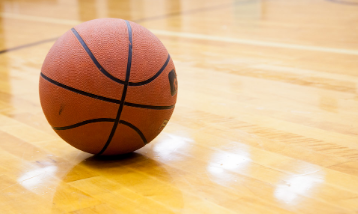 Senior James Wesling hit four free throws in the final minute of the game to secure a 54-52 win for the boys basketball team over Seneca Valley on Tuesday.
Wesling thought the team was able to overcome some important moments in the game.
"We did a good job of handling adversity and grinding out the win," he said.
Senior Christian Forgacs said the Highlanders brought the right amount of energy to win the game.
"We brought the energy from the tip-off till the last buzzer," he said.
Both players agreed that sophomore Nate Wesling helped lead the team to the win, scoring 18 points.
"Nate Wesling stood out against Seneca," Forgacs said. "We've been waiting all year for him to take off and this was his big game. He just has to keep the ball rolling now."
"Nate Wesling played very well, he helped us big time offensively," James Wesling said.
They both agreed that Seneca Valley played a more aggressive game than Baldwin.
"Seneca did a good job of rebounding because they were very physical," James Wesling said.
"They were just a very big and strong team," Forgacs said.
There are always areas to improve after a close game, even if it was a win. Wesling thinks if they can clean up their play, they will be able to compete within any game.
"We can still improve at all aspects of the game both offensively and defensively," he said.
Forgacs said that playing all around smarter basketball will help the team in the long run.
"We have been having too many turnovers per game," he said.
The past few games the Highlanders have played have been single-possession, which makes each game stressful. Both players said the team will look to limit these kinds of games in the future, as they can be tough games to lose.
"We can look to stay aggressive at the end of games to help build off of leads that we have," Wesling said. "This will allow us to pull away from teams rather than it being a one or two-possession game."
"Limit the turnovers and play smarter with the time running down," Forgacs said. "Staying under control is also a thing we could improve upon later in games."
The boys play next on Dec. 30 at home against Brashear at 1:30 p.m.