Boys basketball loses a heartbreaker to Bethel Park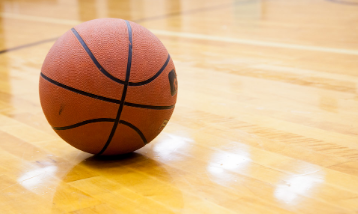 The boys basketball team lost a down-to-the-wire game to Bethel Park on Tuesday, 56-54.
With 10 seconds left, Bethel got a crucial steal and ended up making a fast-break layup to get the win.
Seniors Christian Forgacs and AJ Cherico noticed the game started to slip away around the fourth quarter.
"In the fourth quarter we were up by 11 at one point," Forgacs said. "We missed a few and they hit a couple big shots. That was the deciding factor."
Cherico agreed.
"We just stopped scoring and Bethel was on the offensive," he said.
Forgacs said Baldwin's defense was a main component to keeping them in the game, but there is still room to improve.
"We are still working on our defense at practice," he said. "We all agree that if that improves we can compare to any team in the WPIAL."
Cherico said he saw some improvement over the first few games of the season.
"We played good defense throughout the game, only giving up 56 points," he said. "It was a much better experience than Friday against West Mifflin."
Both players see a lot of areas they can improve on to meet the standards they have set.
"We can improve on everything. We have been really streaky. We need to become more consistent each time up and down the court." Forgacs said.
"We can improve on getting more scores, finishing the game, giving full effort, and staying out of foul trouble," Cherico said.
Cherico said senior James Wesling was a main contributor to staying in the game late.
"James played well," he said. "In the second half he was hitting good shots."
Forgacs saw many players make an impact on the game in their own way.
"I couldn't choose one for this particular game. We had many guys who stepped up." Forgacs said.
Although this early in the season, a few players are already feeling the effects of basketball season.
"I know (Nate) Richards, James and AJ specifically have been battling some injuries, but they still go out there and push through them," Forgacs said.
The team hopes to bounce back soon.
"We are going to get better and win the rest of our games by moving on after losses," Cherico said.
Cherico sees that there is a lot to learn from this game and how they can avoid situations like these.
"We are set on making winning plays, and not having situations with 10 seconds left and we turnover the ball," he said.
The Highlanders play next on Friday at 7:30 p.m. at Fox Chapel.