Boys, girls basketball teams ready for tipoff tourney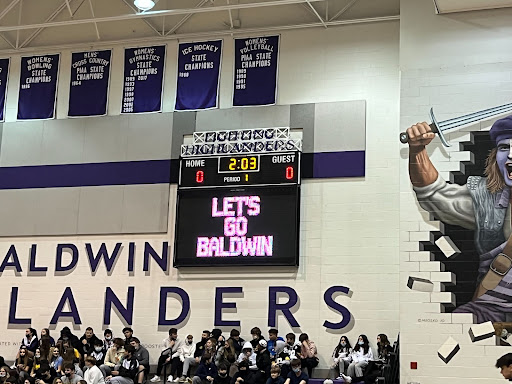 The boys and girls basketball teams open their seasons tonight, and players from both teams could not be more excited and ready to compete.
Senior James Wesling and junior Katie Lucarelli are captains of their respective teams, and they will be getting everyone ready for the game.
Lucarelli is ready for the season to start after a long offseason.
"I have missed playing with my teammates," she said. "I am very excited for the season to start."
Wesling said he is beyond ready since the team suffered a loss to North Allegheny in the WPIAL playoffs last season. That loss caused the team to start working together informally immediately after the season.
"I am very excited to begin my senior year with a strong and well rounded team," Wesling said. "We have been practicing since the end of last season. We have been working on both ends of the floor but have specifically targeted our man-to-man defense.
Lucarelli thinks that the girls team has been prepped well for this moment.
"We have prepared by conditioning and getting a lot of shots up in hope of starting the season strong," she said.
The Highlander boys aspire for championship-level status again.
"The common goal for our team is to win the section and then compete for the WPIAL championship and state championship," Wesling said.
Lucarelli wants the girls team to bring a lot of energy to start the season.
"We need to stay focused and play with high energy all season," she said. "If we can do those things, we have a good chance at winning a lot of games."
Lucarelli also holds herself accountable for the team's success.
"I really hope to be a good leader and role model for my teammates," she said. "I hope to be a main offensive spark this year."
Even great players like Wesling, who has gotten recent recognition by being cited as a "Player to Watch" this year in 6A, work to iron out all aspects of their game.
"I would like to be a better defender because I have been told by coaches that my defense lacks," Wesling said.
Tonight is a big night for Baldwin basketball as both teams are in the spotlight at home for the first time this year. The girls face off against Penn Trafford at 6 p.m, and the boys take on Chartiers Valley at 7:30 p.m.
Wesling said he is ready.
"I am not worried about the outside distractions. I'm focused on winning this game and starting the season off in the right direction," Wesling said.