Predictable plot doesn't hurt romance series `Between Us'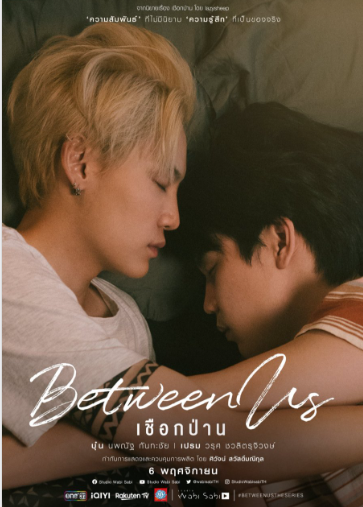 The cast of Until We Meet Again reunites for another show – but this time, it's the parallel story of Win and Team. 
Until We Meet Again starred Pharm and Dean and focused on their story of reincarnation. Between Us stars Team and Win and looks at how they help each other through their traumas on the swim team. 
 In the previous show, Win asked Team to sleep next to him. Viewers learn the reason why was that he has nightmares and can only sleep with Win beside him. 
Win has never let anyone become of importance, but viewers can see clearly Team has some sort of effect on him. 
This show carries romance really well, as it's already taking off in the first episode when Win gets hurt and Team helps him.
The plot is unpredictable and has fans speculating that Win and Team might have met each other before, which could explain why they're so peaceful next to each other. 
Even the supporting characters get their sweet moments on the screen in this series, which releases every Sunday on dramacool.