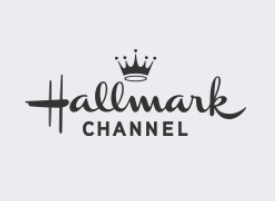 Photo by Hallmark Cards via Wikimedia Commons
The 16 School Days of Christmas: Stop hating on Hallmark holiday movies
Hallmark Channel holiday movies are hit or miss for a lot of people, but oftentimes the hate is not truly deserved despite the repetition and predictability of the plots.
Despite the distaste that people have towards these "repetitive" movies, the easygoing Hallmark plotlines make the movies much more enjoyable to watch.
When I watch a movie, I want to finish it with a happy ending to escape into a worry-free world after a long day of school and extracurriculars. Watching these Hallmark movies provides that escape and allows me to spend time with my family.
Several nights a week, my mom, my sisters, and I will make good food and popcorn, sit down, and watch one of these heartfelt holiday films.
Nearly every movie follows a plot that includes someone returning to an old love or finding a spark with someone new. The predictable plots make some viewers bored, but I think the stories are a good reminder of hopeful, light-hearted love.
Also, the predictability allows me to know that each Hallmark movie is reliable and will be something I will enjoy watching.
Obviously, viewers who do not enjoy sappy movies will not be a fan of these films, but the directors of these films do not make them for audiences expecting thrilling or unpredictable movies. So viewers cannot be disappointed when that is not what is delivered.
The Hallmark movies may deserve some critiques, but the hate they receive is unwarranted.
Like the classic films The Polar Express and The Grinch Stole Christmas, parents and kids can relax during the holiday season and enjoy watching Hallmark movies together, just as I do with my mom.
Those who say they hate Hallmark movies need to give them a true chance in order to truly feel the holiday spirit without a biased opinion against these love-filled, occasionally cheesy movies.
Two of the best Hallmark movies to watch are The Christmas Cottage and Christmas Getaway. These movies especially give viewers the Christmas feeling everyone looks for during the holiday season.