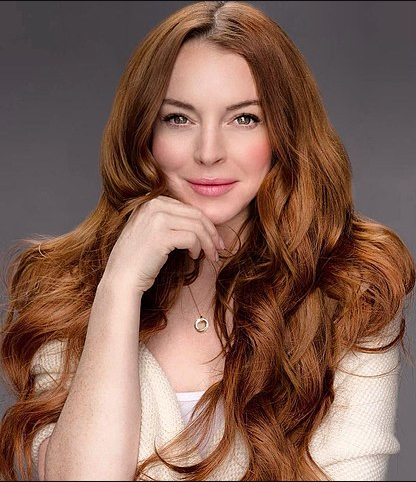 photo via esviafm via wikimedia commons
The 16 School Days of Christmas: Lohan returns with pleasant but predictable `Falling for Christmas'
Lindsay Lohan makes her acting comeback with the holiday movie Falling For Christmas.
Following her last film, The Canyons, Lohan took a nine-year hiatus from her acting career to focus on drug addiction recovery. Fans are feeling nostalgic and overjoyed as she steps back into the scene with her leading role in Falling for Christmas.
The Netflix original film is a romantic comedy telling a formulaic but charming holiday tale. 
The film begins with Sierra (Lindsay Lohan), a wealthy heiress, getting into a skiing accident with her fiancé Tad (George Young). Then Jake (Chord Overstreet) discovers Sierra unconscious on the path of his ski lodge. Doctors tell Sierra that she has complete memory loss.
This sets off the main twist of the movie. Sierra stays with Jake and his family at his ski resort and attempts to gain back her memory. She develops a bond with the whole family, and in traditional holiday fashion, this is all due to a wish that Jake's daughter shared with Santa.
On Christmas Eve, Sierra's father and fiancé finally find her, forcing her to leave Jake and his family. When back at home, Sierra decides to end her engagement, and Jake's daughter encourages him to fight for Sierra. 
The positives in this film include the set design and special effects. The ski resort has all the Christmas aesthetics and decorations while complimenting the characters' wardrobes.
The comedic delivery in this movie is very hit-or-miss, but overall it does a good job of appealing to younger audiences. 
The main flaw is the lack of chemistry between Sierra and Jack. Their relationship seems forced and rushed toward the end of the movie. 
The character Tad also seems unneeded and only offers cheap immature comedy.
Falling for Christmas is an uplifting and funny film, but it is definitely not going to be defined as a classic.