'90s band's new music do not compare to classics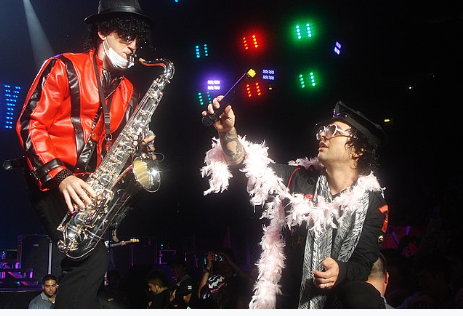 Bands from the '90s need to realize their new music won't share the limelight with their classic songs. Many bands are seeing a resurgence in their music and think they can continue to ride the trend with new releases that only damage their reputation.Pbhot
Red Hot Chili Peppers' new album, Return of the Dream Canteen, is a prime example of this mediocre revival. It provides songs that feel like a poor imitation of their original works
Another example of old bands grasping for fame comes with Blink 182's new release, "Edging." They released the single along with an announcement of a new tour – which is just an attempt to squeeze money out of their current resurgence. 
This trend isn't a new phenomenon either. Green Day's 2020 release Father of All… presents an album that doesn't sound at all like their earlier tracks. It has repetitive additions in each song that sound like they were made just for the chorus. 
Modern social media sites like TikTok use short sound bites for their videos and this can promote a large number of music creators. This has led to many of the resurrections in '90s music.  This can be both positive and negative because it allows a lot of creators to break through into fame with a new generation, but it can also lead to new music being released with a primary focus on a catchy chorus to be used for social media videos.
While many bands from the '90s are considered some of the greatest of all time, they need to stop attempting to keep themselves in fame by creating more and more soulless music that is only a fraction of what they used to be.