Cities Aviv offers cold, wintery feeling on `Secret Waters' album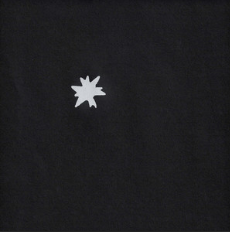 Cities Aviv has released his second album of 2022, and it's easily one of his best.
Working Title For The Album Secret Waters is an experimental mashup of old jazz samples, slowed vocal samples, and Aviv's own outside-the-box and sometimes conscious lyrics.
Aviv's vocals alone offer a cold and wintery feeling on each track. His production, meanwhile, rivals that of The Alchemist or Earl Sweatshirt, with his impeccable sample choice and usage.
The best songs on the album are "Chozen/The Prevalence of Issues," "Connection's Chance," "Song 10," "Strange Ways A Coming," and "Aktion."
The album contains a total of 17 tracks spanning 47 minutes. With Aviv, a listener will never be left wanting more out of an album, as each release is quite lengthy but never too long.
Overall, Working Title For The Album Secret Waters is a well executed album that perfectly matches the fall and winter atmospheres. It also offers a level of replayability that not too many other albums reach.