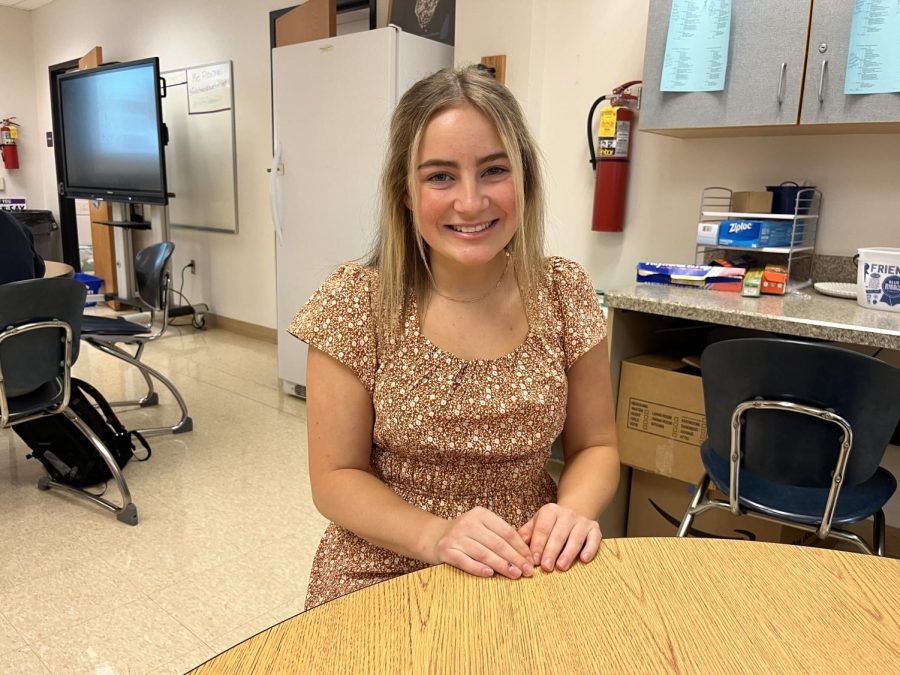 O'Brien maintains family tradition of volleyball success
Morgan O'Brien, the libero on the Baldwin Highlander girls volleyball team, was inspired to begin playing the sport in grade school, when she saw her older sister win two WPIAL titles during her Baldwin career. 
"My older sister was my biggest role model growing up, and my 10-year-old self thought she was the coolest person ever, so I strived to be just like her," O'Brien said.
O'Brien felt like the years of hard work that followed had paid off when she was named varsity captain this year. She said it feels really rewarding to be chosen as varsity captain by the new coaches. 
O'Brien has had good memories all throughout her high school volleyball career. Her best memory is from her junior year, when she dove into the bleachers to save a ball.
"I remember the student section cheering so loud after the ball stayed alive and we ended up gaining the point from it," she said.
The good moments did not stop there. O'Brien and her teammates continue to hype each other up during each game. 
"The best match of my high school career so far was our most recent game against Peters Township, due to my teammates' unmatched energy and encouragement on and off the court," O'Brien said. 
O'Brien said that although the Highlanders did not pull through with a win, "their support is what really helped me push to do my best."
O'Brien's sister, freshman Ashley Skowronski, plays outside hitter and middle back for the Highlander junior varsity team. Skowronski was thrilled to take the role of JV captain and is proud of everything O'Brien has accomplished. 
Although it can be overwhelming to play a leadership role as a freshman, Skowronski is glad she has her sister by her side to help.  
"Having my older sister as a teammate is amazing because we support each other no matter what," Skowronski said. 
Kay Lindenfelser, who has been playing with O'Brien since they were freshmen, loves the influence O'Brien has on the team. 
"She's become a lot more involved with getting everyone hyped up, and she always makes sure that everyone is on the same page," Lindenfelser said. 
To keep their energy high, O'Brien will often bring the girls into a huddle and assess the game. 
"She brings us into huddles on and off the court and explains what we need to do better. If we're doing something good, she positively reinforces it," Lindenfelser added. 
Both Skowronksi and Lindenfelser agree that O'Brien is a committed leader.
"I believe Morgan is the definition of a team leader. She's always talking on and off the court no matter how the team is performing. She's someone that will always help you with any questions you may have, and she always sticks up for what is right," Skowronski said.