Competition moved inside, but band members happy with performance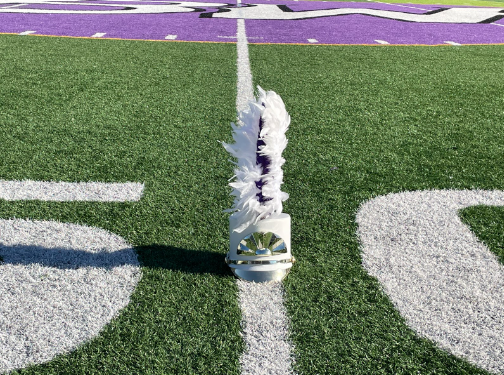 While Saturday's PIMBA competition was moved inside due to rain, the Baldwin Highlander Marching Band was still proud of its performance.
Although the participating bands were not scored because the performances were inside, senior Alyssa Holby, a drum major, thought the band put together a strong performance. 
"Even though it was an exhibition, we still played well," Holby said.
Holby said the band's front ensemble stood out to her.
"Our percussion had an earlier rehearsal than us on Saturday," Holby said. "They sounded awesome from those two extra hours of practice."
Holby said the band also did well with keeping in time.
Junior Antonia Mogan also was satisfied with the band's performance. 
"We sounded better since we were indoors and the sound quality overall sounded better," Mogan said.
Mogan believes the band is doing better than anticipated at this point in the season. 
"We are doing pretty good. We've been getting high scores. We are getting scores higher than we expected since we usually get lower scores at the beginning of the year," Mogan said. 
The marching band's next performance is Oct. 8 at Bethel Park's Marching Band Festival.