Starting Monday, all students qualify for free breakfasts again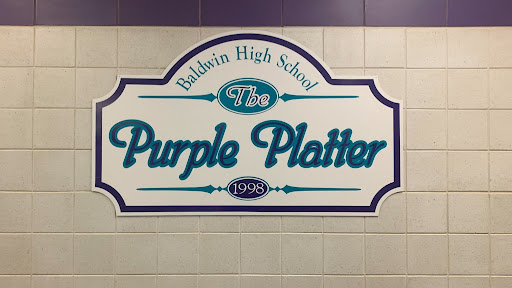 Starting Monday, all Baldwin students can get a state-funded free breakfast.
Pennsylvania Gov. Tom Wolf recently announced that all Pennsylvania students will have access to free school breakfast. The state-funded program will continue through the rest of this school year. 
So far this year, students have had to enter their school ID pin number and pay for the breakfast through their meal account, unless they qualified for a free breakfast due to family income levels. When the breakfasts become free for everyone on Monday, students will still have to enter their pin number for records to be reported to the state, but the meals will not be charged to the student's account.
The breakfasts will still have to meet state and federal school meal guidelines, such as including one type of fruit. The menu will continue to mirror foods available currently, with the addition of smoothies. Director of Food Services Joyce Weber said the program will not require any district funding. 
Last year, all students received free breakfast and lunch through the federal government. When that federal program ended with the start of this school year, fewer students ate the school breakfast, as students who did not qualify for a free meal due to family income had to pay for the meal. Weber anticipates that once the free program starts, the student participation will increase. 
"The first week we saw only one-third of the students participating in the breakfast meal program,"  Weber said. "We anticipate that more students will begin participating in the breakfast program once it changes back to free status for all students." 
Freshman Abby Horn plans to get the breakfast once it becomes free for everyone. She has not been purchasing the meal at school due to having to pay, but she frequently grabbed free breakfast items last year.
"I don't have enough time to eat before my bus comes," Horn said, showing interest in the upcoming free breakfast program. Horn enjoyed the breakfast sandwiches last year, and hopes they will return for this school year. 
Weber said breakfast is the most important meal of the day, and she explained that studies have shown that hungry children have difficulty learning. 
"Lack of fuel from healthy foods impacts the ability of students to concentrate, focus, and learn new academics," she said.