Uvalde community thanks Baldwin for messages of support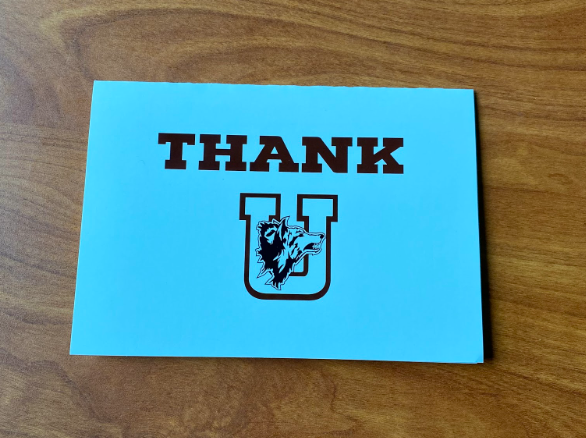 On May 24, 19 children and two teachers were killed when an armed intruder opened fire at Robb Elementary School in Uvalde, Texas. In response, Baldwin's Student Council created signs with messages of community support for that town. 
This week, Baldwin students received a card from the Uvalde school community, thanking them for their kindness and compassion. 
"Our district deeply appreciates the art poster and support at this difficult time," the card from Uvalde reads.
After the shooting happened, history teacher and Student Council sponsor Karl Geisler decided it would be good for the Baldwin-Whitehall community to show support for Uvalde after the tragedy. Senior and student council member Kasieobi Okoye thought of the idea for the signs.
"We were discussing things we could do for the families of the people who lost their lives, and I felt that creating the signs would be a good thing to do," Okoye said.
When Baldwin High School hosted the Baldwin Community Fair on May 26, community members wrote messages and included their handprints on the signs for Uvalde residents affected by the shooting. 
Geisler was overwhelmed by the positive response. 
"Around 75 people signed the posters. We ended up with more people than we thought we would get," Geisler said.
On top of Geisler's appreciation for the Baldwin community, he was also thankful for the response from Robb Elementary School. Okoye agreed. 
"Getting the response from Uvalde made me happy, as they recognized our hard work and we helped to change someone's life," Okoye said.