Driver Era provides good vibes on `Summer Mixtape'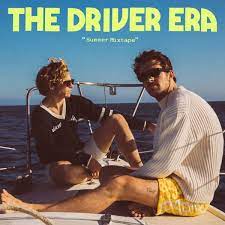 The Driver Era, the Los Angeles band featuring brothers Rocky and Ross Lynch, continues its unique, catchy sound throughout their new album, A Summer Mixtape.
Each track on this album will have listeners tapping their feet the entire time. 
The album opens with "Malibu," one of the singles released before the launch of the full album. This song is a softer one on the album, but does not give off a somber sound. 
The album then goes straight into "Turn the Music Up," which completely shifts the vibe from soft to heavy guitar and strong vocals. Songs like "I Got You – You Got Me," "Like a King," "The Money," "Back to You," and "Keep Moving Forward" provide the rock sound of the album with electric guitar and percussion apparent. 
The more relaxed songs on the album include "Fantasy," "Bronco," "Be Happening," and "Endlessly." While the sound is not as upbeat as the others, it can be taken as more of relaxing than sad. 
No songs sound the same, and each offers a different feeling. This album is original and proves the talent of the artists. 
Audiences should listen to this album if they want to transport themselves into the essence of the summer season and the good time surrounding it.