Girls volleyball comes back for big win over Mount Lebanon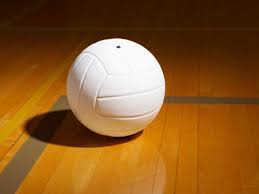 The girls volleyball team came from behind for a big 3-2 win over Mount Lebanon on Thursday. 
Senior outside hitter Abby Truzzi said the team stayed motivated to get the win in this intense, five-set match.
"After the third set, when we had lost the second and third, we came back with a lot of energy to win the fourth and fifth," Truzzi said. "Coming together after a long rally is always a great feeling." 
Senior Audrey Work believes that the team has a really good attitude when playing, which contributed to their success.
"The team had a lot of energy on and off the court. Everyone was so supportive and helped each other stay positive, which definitely helped us get the win," Work said. 
Work cited senior Emmalyn Longo as a standout player. 
"She made many smart decisions on who to set each time, which makes it clear that she pays attention to the other team when setting," Work said. "She had many kills and blocks, and she got many good touches on defense."
Junior Avery Barrett also got a shout out for keeping the team motivated and having good sets. 
"She really hustled and pushed all of us to get the win," Truzzi said.
The Highlanders will be back home to face Canon-Mac on Tuesday.