Girls volleyball falls to Fox Chapel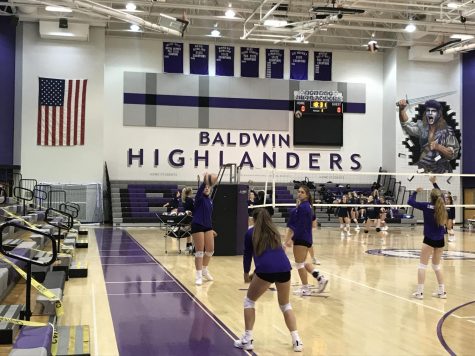 The Baldwin girls volleyball team had a tough loss Wednesday night against Fox Chapel.
The game went to five sets, with Baldwin winning the first and third sets.
Despite the loss, the Highlanders did many things well on defense.
"I think we covered our hitters really well and had good blocks," junior Brynn Seaman said.
On the other hand, Baldwin's offense was lacking, as they missed many opportunities, senior Morgan O'Brien said.
"We missed a lot of points on spikes. We have to work on keeping the ball in the lines," O'Brien said.
Senior Abby Truzzi was a standout player in the matchup.
"She found a way through and around the blockers. She was threading the needle," O'Brien said.
The Highlanders face off against Upper Saint Clair on Tuesday at home at 7:30 p.m.
"USC will definitely hit the ball harder, but we are more confident in a faster-paced game rather than teams like Fox Chapel, which played at a slow pace," O'Brien said.