A mistaken identity fuels the mystery series `Big Mouth'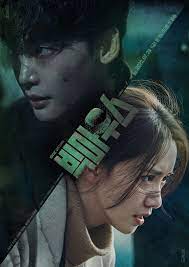 Actor Lee Jong-Suk has returned from military service to portray an imbecile lawyer who gets entangled in a web of scam and mystery in Big Mouth, an ongoing South Korean drama.
Big Mouth focuses on incompetent lawyer Park Chong-Ho, portrayed by Lee, who gets accused of being the notorious scam artist Big Mouse while he is involved in a murder case. His nickname, Big Mouth, comes from his ability to speak boisterously without any chance of winning.
Every episode of this drama keeps viewers hooked, and the storyline so far has flowed smoothly. The drama focuses heavily on who Big Mouse is and Park's determination to find him and clear his own name.
Every actor involved in this drama portrays their character without flaw, and since the drama is a mystery, it makes sure to create an aura of suspicion around each character interaction. Lee takes the cake for his acting.
Every intriguing episode encourages the audience to continue watching, as each episode uncovers more of the mystery.
Big Mouth is available to watch on Disney+.