Latest Asian TV trend includes several standouts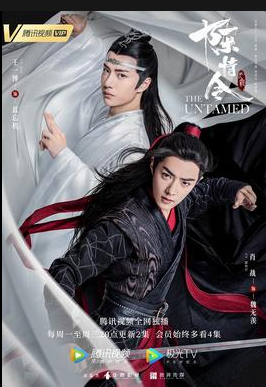 One of the more popular genres of TV series taking over the Asian continent features gay male love stories, with The Untamed and SOTUS standing out as the best stories. 
A popular drama from China, The Untamed is based on a Chinese novel and focuses on the characters Wei Wuxian and Lan Wangji, two magic cultivators who get intertwined in a series of supernatural events. 
This action-fantasy drama doesn't have the typical sexually explicit content of other such dramas, nor does it contain stereotypes about gay people.  It makes up for the lack of physical touch with soulful dialogues and meaningful glances between the two lovers. 
A similar series is SOTUS, a Thai drama that follows the love story of two students, freshman Kongpob and junior Arthit, in the engineering department of their college. Just like The Untamed, this drama doesn't have explicit content, but the audience feels the love between the characters with their words and actions. 
Kongpob is a mischievous, confident man who never pushes Arthit's boundaries and is highly respectful towards him. They have excellent chemistry with each other and despite much pushback that occurs – whether it's Arthit coming to terms with the fact that he has feelings for a man or others making them question their relationship – they fight back and secure themselves in their love. 
Other such dramas usually have gay characters without much depth to their characters. SOTUS and The Untamed take the time to develop the characters and their love story.