`Spy X Family' anime blends action, comedy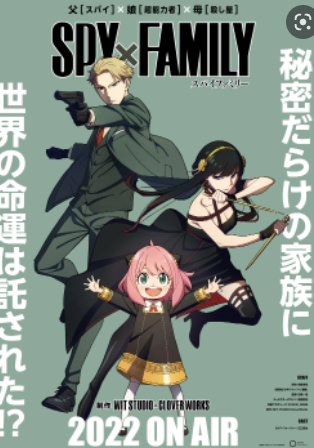 Spy X Family offers a refreshing viewing experience to those looking for something more than just a simple slice-of-life anime. 
The show follows Loid Forger, a spy, who unknowingly adopts a telepath named Anya and marries Yor Briar, an assassin. The family members hide their identities from each other while working to accomplish a mission Loid was assigned. 
Spy X Family features a perfect balance of both action and comedy. Each episode of the show has a lighthearted atmosphere while including all of the elements that make spy animes so popular. 
The overarching plot of the anime is compelling despite being a comedy. It explores darker themes such as political corruption, the state of the foster/adoption system, and crime – while maintaining the wholesome charm it first attracts viewers with. 
The Spy X Family manga recently gained massive popularity, so the release of the anime adaptation was something many manga readers were looking forward to. 
All of the main characters in the anime have excellent chemistry together. Loid presents a grim and serious exterior due to his job, but it is balanced out by the bright and bubbly personality of his daughter Anya. 
Spy X Family, which is available on Crunchyroll and Hulu, offers something for everyone.