Shaner, honored for Holocaust education, focuses on many social issues
When she was in eighth grade, Kaylee Smolko got to speak with a Holocaust survivor as part of a program organized by gifted support teacher Daniel Shaner.
"It is emotional because you can read books about what people went through, but you do not understand what they truly feel," Smolko said of the experience. "Hearing it from the actual person can be really shocking."
That is the kind of impact that Shaner looks for in the many programs he organizes for Baldwin. Because of his dedication to educating students, Shaner has been named the Pittsburgh Holocaust Center's Holocaust Educator of the Year.
Shaner said he always believed he would end up being a teacher, but could not have predicted that he would be so involved in educating young people about social issues. But after teaching at Baldwin for almost 20 years, Shaner took a class at Community Day School that focused on Holocaust Education.
"There I met Lauren Bairnsfather, who runs The Pittsburgh Holocaust Center. She was very enthusiastic and drew me into learning more about the topic," Shaner said. 
Bairnsfather has seen Shaner grow over the years and admires his dedication to learning more about the Holocaust.
"He is completely invested in continuing to learn about the Holocaust and finding innovative ways to teach students and other teachers about it. He is truly an amazing human being and a wonderful educator," Bairnsfather said. 
"
I could see how all the people who came to the vigil took away many lessons.
— Caroline Pro
Shaner soon started contacting Holocaust survivors, bringing in speakers so his students could have the same eye-opening experience he had.
One Holocaust survivor Shaner had a deep connection with was Shulamit Bastacky, who had been separated from her parents for the first seven years of her life while she was being hidden from the Nazis. 
The time Shaner spent with Bastacky made him feel compelled to take a stand. 
"With her, I felt as if I was growing up again for a second time," Shaner said. 
Shaner became the link between Bastacky and Baldwin, bringing her in many times to share her story. Her recent death was difficult for Shaner.
"Shulamit Bastacky's death affected me very much. She was one of the most important people in my life for the past 10 years," Shaner said. 
After the Tree of Life shooting in 2018, Shaner decided that he wanted to do something to uplift the community. So he organized a Tree of Hope mural to commemorate the people who lost their lives. 
Shaner was inspired by the Butterfly Project, which is an organization that decorates butterflies to celebrate and remember the lives of the people who were killed in the Holocaust. 
"We created the Tree of Hope, based upon the Tree of Life shooting. We had a total of 144 butterflies on the tree, representing the 12 tribes of Israel, and we took 11 of them off the tree for the people who died that day," Shaner said. 
But Shaner's commitment to social issues extends beyond Holocaust education. Each year he organizes the Say Their Names vigil, a 32-hour event in which rotating teams of students read the names of North American victims of identity- and school-based violence. Shaner said he runs the event to honor the victims because he believes that every life is important. 
"
There aren't a lot of people who really know or care to learn about things like racism.
— Elijah Kasuba
Senior Caroline Pro said the all-night vigil is further evidence of Shaner's commitment to students and to justice.
"Events like the vigil show Shaner's dedication and the importance of people like him who are so determined to spread awareness," Pro said. "I could see how all the people who came to the vigil took away many lessons."
And there is more. Earlier this year, senior Elijah Kasuba approached Shaner to ask if he would become the sponsor for the school's new People of Color Association. 
"There aren't a lot of people who really know or care to learn about things like racism, so to have such a passionate teacher is a very amazing thing," Kasuba said. 
Freshman Lena Skipina participates in Shaner's enrichment programs and values the education that Shaner provides. 
"In gifted, we do a lot of STEM-based activities, but Mr. Shaner also includes different things such as the Holocaust and informing people about different current events," Skipina said. 
Skipina said Shaner helps kids learn, but also creates a nurturing learning environment. 
"Mr. Shaner makes the school an easier place to be at. He is a very welcoming person and will listen to you if you have problems with something," Skipina said. 
Shaner also acts as a mentor for some of his fellow staff members. Middle school social studies teacher Anthony Barbano said he looks up to Shaner. 
"He is a phenomenal human and this district could not be more blessed to have him," Barbano said.
Pro agreed.
"Shaner cares about his students. He takes an interest in everyone as a person and can identify what individuals need to be able to grow," Pro said.
Shaner said he wants students to learn from past tragedies and current problems to work toward a conflict-free future and to be voices of reason. If people don't address these issues, he said, society won't ever get better.
"Elie Wiesel said that silence doesn't hurt the tormentor – it hurts the tormented. If we keep silent, we give power to the bullies," Shaner said. "The only way to stop them is to stand up and give them no chance to feel strong about their ignorance and hate."
Leave a Comment
About the Contributors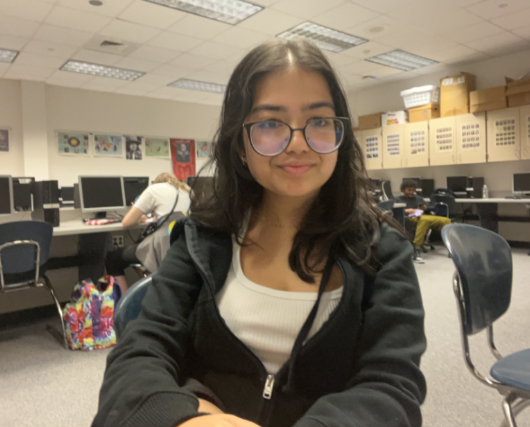 Asmita Pokharel, Entertainment Editor
Entertainment Editor Asmita Pokharel is a senior and a third-year member of the Purbalite. In her free time, she likes to spend time with her friends,...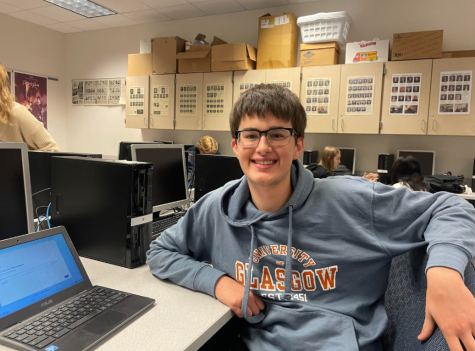 Eli Traud, Staff Writer
Staff Writer Eli Traud is a senior and a third-year member of the Purbalite. He can be found hanging out with friends and family, playing with his dog,...