Boys volleyball wraps up season with loss to South Fayette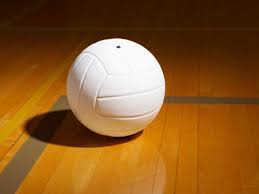 The boys volleyball team lost its last game of the season against South Fayette 3-1 Tuesday night. 
Sophomore Annan Gurung said the biggest challenge of the game was adapting to the South Fayette's hitter, a D1 commit going to play for Penn State. 
"There was this D1 hitter who was really hard to play against because he's like 6'4'' with a 38-inch vertical. It was crazy out there," Gurung said. 
Junior Justin Shaneman thinks the team has improved over the course of the season, but still has a long way to go. 
"Our experience overall is more of a young team. We have a lot of sophomores on varsity, so we are just getting a lot smarter with the ball," Shaneman said. "I am kind of disappointed that it ended the way it did. Our record wasn't too great." 
Gurung plans on playing next season, and looks forward to seeing some JV athletes moving up to varsity next season.
"The team has improved a lot. The JV team's skills are constantly and rapidly improving. We're all just getting better as an overall team," Gurung said.