Boys volleyball defeats Central Catholic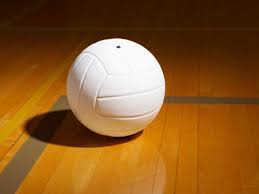 The boys volleyball team defeated Central Catholic 3-1 on Monday night.
Junior Justin Shaneman said the turning point of the match happened within the first few plays. 
"When all the seniors all contributed to an early lead, it really helped us with our win," Shaneman said. 
Sophomore Bibeak Bhujel and Gurung agreed that senior Eh Tha Poe stood out during the game.
"He was really good on cover, and when he got the chance, he did his best to save the play," Bhujel said. 
Sophomore Annan Gurung said the team did briefly lose concentration during the second set.
"We lost it. But we all started concentrating and won the rest of the sets," Gurung said. 
The players agreed they will miss the seniors next year, but they are excited to meet new players.
"We are still a young team and look forward to growing throughout the off-season, but will definitely not be the same without the seniors," Shaneman said.
The team's last game is tonight at South Fayette.