Boys volleyball loses to Hempfield, Bethel Park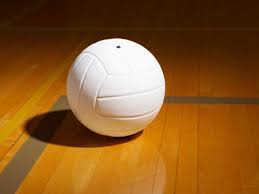 The Baldwin boys volleyball team lost two games over the weekend to some tough teams.
On Thursday the boys faced Hempfield and lost 3-0, but overall it was a good match for the Highlanders, junior Max Tiriobo said. The team has struggled all season to keep the ball up for the setter, but that changed on Thursday.
"Our energy was more present than usual, and although we lost I believe the team did awesome," Tiriobo said 
Junior Justin Shaneman agreed  
"Overall, even though we lost 3-0, this was definitely our best game all year as a team," Shaneman said.
On Friday, everything that went well on Thursday changed against Bethel Park. The team fell to Bethel 3-1 and they had a lot of struggles.
"We played down to their level and that's why we lost," Shaneman said.
Baldwin just struggled, Shaneman said.
"We gave up many points by not being able to keep the ball in the air, which led to the many problems that we were having," Shaneman said.
With these two games under their belt, the Highlanders' record falls to 2-14 with one win in section play.