Girls lax shuts out Allderdice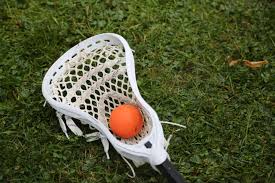 Baldwin girls lacrosse shut out Allderdice 13-0 on Monday night. 
"I am really proud of how we played last night. We had really nice saves and shots. I wouldn't change anything," senior Caroline Pro said. 
It was a remarkable victory, Pro said, citing Aliza Very, Addison Giglione, and Abby Hutchinson as some of the standout players. 
"The team did really well at draw control and played our defense and offense very strongly," Pro said. 
Allderdice's team played aggressively and didn't give up, but they could have played defense and body better. 
"Sofi Baker, a person who I know on the other team, really carried her side," Pro said. 
Pro, who normally plays defense, was put on offense in this game and was happy to have scored a penalty shot. This being her last year playing for Baldwin, the victory was very bittersweet. 
"I am excited to move on and go to Penn State, but I'm gonna miss the girls a lot," Pro said.