Pusha T's new album underwhelms fans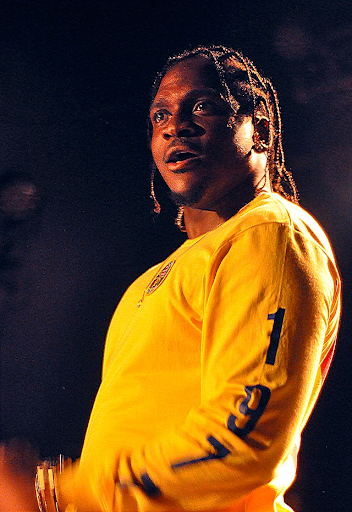 American rapper Pusha T's long-awaited It's Almost Dry is a decent effort but has some lower points.
The album has all-star production from prolific producers Pharrell Williams and Kanye West. 
As always, Push brings the braggadocious bars, and "Diet Coke" is one of many songs showing this. It has Kanye's classic "chipmunk soul" production, which is a surprise considering his more experimental sound now.
"Dreamin of the Past" is a catchy song with a rich sound. Kanye's verse is a nice touch but is also irritatingly short. He at least delivers his usual witty lyrics during his brief appearance.
"I Pray For You" is one of the best songs the newly reunited Clipse duo has created by far. The featured artist, Labrinth, sings so gracefully and takes listeners to church here. This song has one of the best beats on the album behind the grimey "Hear Me Clearly," another Kanye produced song.
Pharrell's side of production lacks variety and is underwhelming coming from a producer of his caliber. All the beats he created have the same exact drums. "Neck & Wrist" and "Call My Bluff" sound exceptional though. Jay Z floats through the epic production of "Neck & Wrist" and Pusha T's intimidating aura over the bizarre synth in the background of "Call My Bluff" pair well together.
Compared to his other projects, this one's quite underwhelming. Pusha's sinister energy is less present, but his fans will definitely still appreciate a good portion of the songs.