Girls lacrosse falls to North Hills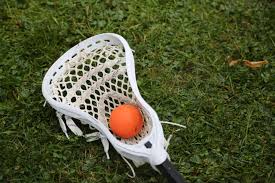 Girls lacrosse lost to North Hills 19-5 on Monday night.
The Highlanders struggled to keep up with their opponent, senior Caroline Pro said.
"We did not stay marked up or stay on our cutters, and when we did stay on our cutters we did not stay on the goal side," Pro said.
Freshman Aliza Very scored three goals for Baldwin, with Kaitlyn Porter and Haley Holmes also scoring. Others played well on defense.
"Cadence Morton and Sara Scheeser did well on defensive stops. Sara often would successfully steal from the other team and run back on offense," Porter said.
North Hills had big moments as well.
"They had a solid goalie, their defense was good, and overall they played better. Their midfield was good too," Porter said.
The Highlanders are well aware of what to work on.
"Defense is something we need to improve on," Porter said.
"I think every part of the game can always use more improvement," Very said. "But if we keep working hard it will pay off eventually."