Girls lacrosse falls to South Fayette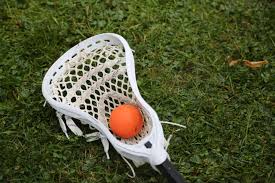 Baldwin girls lacrosse lost to South Fayette on Friday, 20-3. 
"It was tough and we definitely could have done better, but the team is improving and coming together more than previous seasons," junior midfielder Abby Hutchinson said. 
The girls trailed the entire game, although they did get goals early in the halves. 
"We just need to cut through the eight (meter area in front of the goal) right after we pass instead of watching it," senior defender Caroline Pro said. 
The girls held good defensive positioning throughout the whole game, however. 
"We did well staying on our girls on defense," Hutchinson said. 
Pro agreed. 
"We excelled at body defense," Pro said. 
While they were good on defense, their offense needs some work. 
"We could have moved more to get open on offense, along with looking for the ball when we were open," Hutchinson said. 
Freshman midfielder Aliza Very had a strong game, Hutchinson said. 
"Aliza definitely stood out because she worked so hard to get the ball and did not give up," Hutchinson said. 
The team's next game is home on Tuesday against Canon-Mac.