New Nintendo game is both relaxing and exciting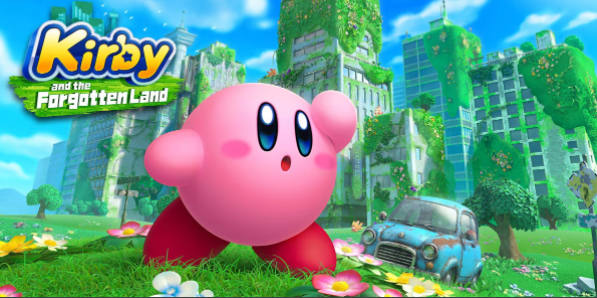 Nintendo has come out with a relaxing yet exciting platform game with one of its most beloved characters in the new Kirby and the Forgotten Land. 
The Kirby series has over 30 games and is one of the best selling franchises, putting Kirby in the top 50 best selling video game franchises. The Kirby franchise has sold over 38 million units worldwide and with this game it is surely to rise. This is the first 3D game in this series.
Kirby is seen exploring a strange world when the Waddle Dees is kidnapped by a gang called the Ferocious Beast Pack. With the Waddle Dees, players observe buildings of a past civilization. It has amazing features other than levels, like Treasure Road, rebuilding Waddle-Dee Town, and evolving abilities. The main story of this game takes 20 hours to complete, including the missions.
The game itself leans towards casual players, since it isn't difficult to play but challenging enough. There is a lot to do in this game besides the main objective of the stages. Players get five secret missions to complete while playing the main stage.
Even with this fun game, performative issues do arise. The frame rate is very low, being 30 frames instead of 60, making the game slower. The objectives get repetitive and don't change with the stages themselves.
For those Kirby for Nintendo fans, this game will be a great experience as a fan and a great way to relax.