New `Cheaper By the Dozen' embraces inclusion, tackles racism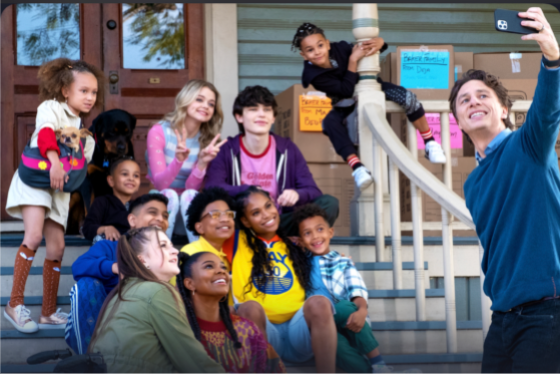 Tumi Ojo, Multimedia Editor
March 28, 2022
Now showing on Disney+, Cheaper By the Dozen conveys the hectic lifestyle of a multiracial family, and it touches on the challenges minority race groups face on a daily basis as well. 
The family of 12 has two African-American children, two sets of Biracial twins, one Indian child, and two White children, plus a nephew who is White, for a grand total of 10 kids. The movie is a reboot of the 1950 and 2003 versions, but this one provides representation for other races. 
Cheaper By the Dozen also provides inclusion for people with disabilities, as one of the daughters, Harley Baker, is paraplegic. This movie conveys the message that family is family no matter the race, disabilities, or appearance. 
The stepfather of DJ is worried about his future as a black male in America. The show does an exceptional job at bringing awareness to racial prejudice in America. 
The movie as well brings light to racism in a school environment, where Haresh Baker, an Indian male, is harassed with racial slurs by two white bullies. 
There are many lessons on togetherness and the importance of family throughout the film. The nephew of Paul Baker, the father, has a troubled past and a mother in rehabilitation. He is welcomed by the Bakers with open arms and treated like family. 
Cheaper By the Dozen is a progressive Disney movie that touches on issues most Disney movies do not. It is a comedic family film that is worth the watch.