Alessia Cara's Broken Heart is worth the listen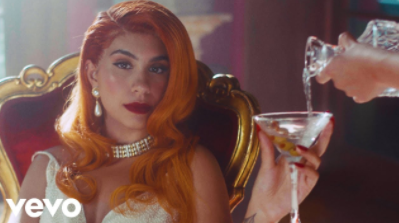 Tumi Ojo, Multimedia Editor
March 14, 2022
Alessia Cara continues to impress with her new album, Broken Heart, which continues her strong work dating back to her sudden burst of popularity with her 2015 debut song "Here".
The new album includes versatile songs with differing beats and rhythms. The songs range from soft, slow-moving songs such as "Slow Lie" to lively and uplifting like "Middle Ground."
Broken Heart features a cappella group Pentatonix as well as American rapper CHIKA. 
The album touches on the complications Cara faces with her love life and relationships. Specifically, in "Drama Queen," she repeats, "You're not in love with me anymore / you're just in love with the drama." 
However, she addresses these issues in either a fun and preppy approach as well as a sad and steady one.
This album differs from her previous mainstream tracks like "Here" and "Scars to Your Beautiful," which spoke of teenage issues and self-love. 
Broken Hearts has impressive musicality as well as relatable lyrics. Despite the singer's disappearance from mainstream media, she continues to make beautiful pieces that often go unnoticed.
Overall, Alessia Cara's Broken Hearts album is lovely and deserves recognition.