Yeat's 2 Alivë has great production but lacks great lyrics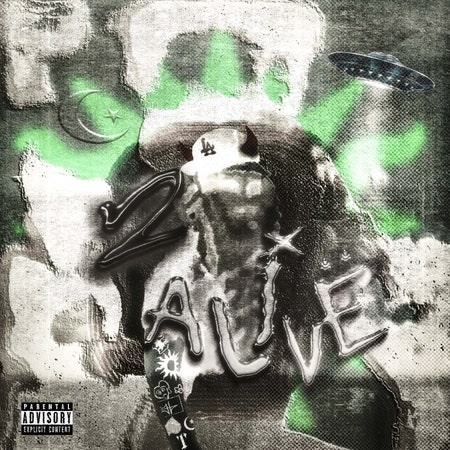 Despite not being better than his previous record, hyper-pop rapper Yëat's new album 2 Alive is still a great record. 
With a 20-song tracklist, 2 Alivë is a perfect mix of trap, hyper-pop, and hip-hop. The top songs on the album are "Taliban," "Luh gëek," "Still Countin," "Outsidë," and "Jump."   
The features are outstanding, specifically Ken Car$on, Young Thug, and SeptembersRich. They all execute their verses perfectly. 
The production massively makes up for Yëat's lyrics and the overall sound of the album. 
Yëat has a massive array of producers on the album, but some of the standouts are F1lthy, Rision, Skimayne, and Synthetic.  
However, despite how well 2 Alivë was produced, it still falls short compared to Yëat's previous album, Up 2 Me. 2 This new one has less replayability compared to Up 2 Me. 
Fans of  Ken Car$on, Destroy Lonely, Homixide Gang, Playboi Carti, KanKan, Autumn, Summrs, Bladee, or UnoTheActivist will enjoy 2 Alivë.