Netflix's 'Child of Kamiari Month' focuses on grief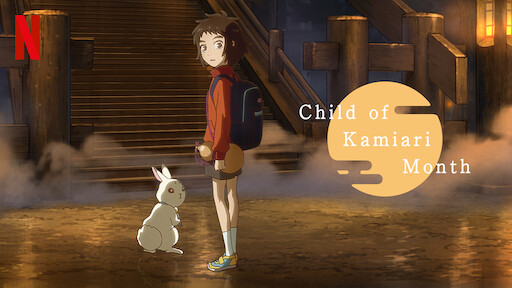 Child of Kamiari Month is a must-see film, offering a shockingly dark and heartfelt storyline along with its clean-cut animation.
The film was translated into English last week, after being released to Japanese theaters in October 2021.
The movie focuses on 12-year-old Kanna, who loses her love of running due to the recent death of her mother. After hiding away in the middle of a race, she meets a strange boy demanding for her to hand over an amulet. 
Through him, Kanna learns that her mother was to send offerings from Japan to the gods' gatherings in Izumo City for Kamiari Month. After her death, the mission is passed on to Kanna.
Focusing on the concept of grief, the film shows Kanna still hoping to see her mother once more, despite her death. Kanna learns to heal and she processes her mother's death throughout the movie.
The style of the movie is reminiscent of Studio Ghibli films, with fantastical creatures and beautiful animation. 
The main focus of director Takana Shirai's first film is on Kanna's road to healing; Shirai did not add any other sub-plots into the movie that other films usually have.
"I was conscious from the beginning to keep it simple. I thought that the viewers should not feel uncomfortable with Kanna's emotions," Shirai has said.
Child of Kamiari Month's approach towards grief and recovery is unlike any other film.