Netflix Kanye West documentary covers Ye's origins and success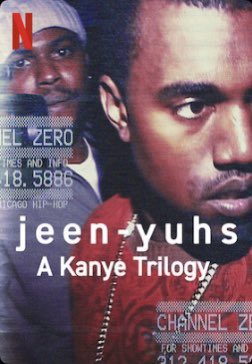 Netflix released the first episode of the three-part Kanye West documentary series Jeen-Yuhs on Wednesday, and it sheds new light on the origin of Ye's success story  
The first episode covers Ye's rise from producer to genre-defining MC, the creation of The College Dropout, and Kanye's car accident in 2002. 
A big part of the documentary covers Ye's early relationships with some of the greatest MCs at the time, such as Jay-Z, Talib Kweli, and Mos Def. As detailed in the documentary, the Roc-A-Fella and Def Jam record labels did not sign Ye because they only wanted him to produce, not rap.
The documentary also covers the people who taught Kanye how to produce and rap, such as No I.D., one of Chicago's most famous producers at the time. No I.D. had started to turn against Ye after his return to Chicago, giving Ye more inspiration to succeed anyway. 
Despite Ye's recent personal controversies, the documentary shows a more laid back and happier Kanye before the success. 
Kanye has been very vocal about his relationship with his mother, going as far as to name his most recent project after her. But the footage featuring Donda West is too short, and the documentary needed to further explore her relationship with Kanye.  
Parts two and three of the documentary will be released next week.