Girls basketball defeats Trinity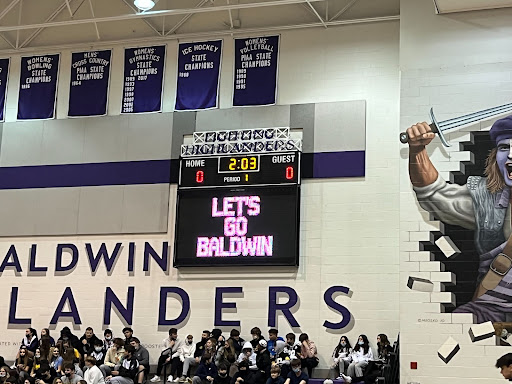 Baldwin girls basketball team ended the season Monday night with a 62-59 win at Trinity.
The first quarter began strong for the Highlanders, and the team stayed that way throughout. 
"We came out with a lot of heat and intensity that we usually don't have," sophomore Katie Lucarelli said. 
Senior Morgan Altavilla said senior Alyvia Cox helped out with three-pointers, netting three. 
"We all did well knowing it was our last game," Altavilla said. 
Despite the team not making the playoffs this year, Lucarelli said the team worked well with each other. She plans on playing with the Highlanders again next season. 
"We've just been working really well together this season, but next year I want to make the playoffs and keep building for the team," Lucarelli said.