Girls basketball falls to Mt. Lebanon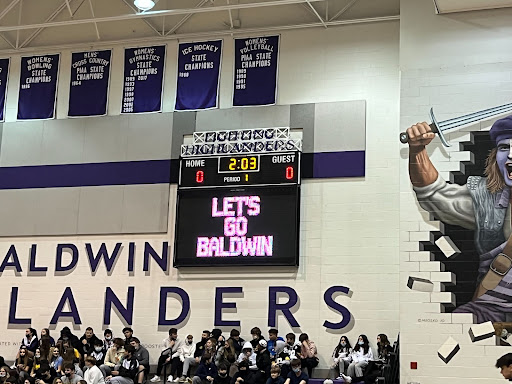 The girls basketball team lost to Mt. Lebanon Thursday night by a score of 54-48.
Senior Morgan Altavilla said the team has been playing well, despite some losses. 
The team is quite small, especially compared to other teams, she said. Many of the underclassmen have been showing promise.
"Mary Vargo definitely stood out last night. Katie Lucarelli and Mallory Mezeivtch stood out as well," Altavilla said.
Sophomore Katie Lucarelli notes the team was more energetic on Thursday than in previous games.
"Our energy was the best it's been last night, which helped us stay in the game," she said.
Lucarelli said junior Gia Schoeb also stood out with her two clutch three-pointers.
The team's current section record is 2-6. Altavilla said the team still has a chance at making the playoffs if they win a few more section games. 
"We have had some lows, but even through those lows, we have stuck together as a family and been holding each other up. I think that's a big difference from our past season," Altavilla said.