Wesling sets Baldwin record to lead boys hoops to victory over Bethel Park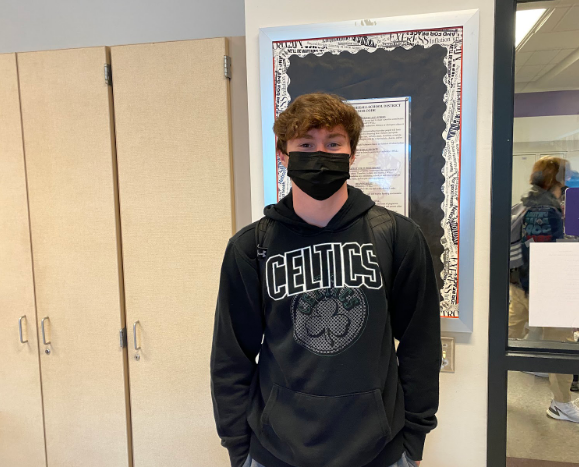 Junior James Wesling set a Baldwin High School record on Tuesday by scoring 48 points as the Highlanders defeated Bethel Park 86-66. 
With the victory, the Highlanders have won three straight. They are now tied with Mt. Lebanon and Upper Saint Clair for the first in their conference. 
The previous Baldwin single-game scoring record was 42 points. Wesling said he knew he was getting close to breaking it in the fourth quarter.
"I realized it whenever I hit the shot that set me over the record," he said. "I completed an `and one' (foul shot) to tie the record and then made a pull-up jumpshot to surpass it."
Wesling said that being able to share the moment with his team made it all the better. 
"It feels awesome. It is also great to be able to celebrate it with my friends and teammates," he said.
Wesling's previous high in a game was 27 points against Albert Gallatin, which was the second game of the season.
His brother, freshman Nate Wesling, also plays varsity basketball. He said he has never seen anything like his brother's performance. 
"That was the most impressive scoring performance I've ever seen. It will definitely be one to remember," Wesling said. 
Nate Wesling also said that his brother is a natural-born scorer and that he was meant to shoot.
James Wesling can be found for at least an hour every day practicing shots on his own. 
"I just practice and do reps," James Wesling said. "I constantly work on my form and try to perfect it in order to perform at a high level every day," he said.
The Highlanders' next match up will be at 7:30 p.m. Friday against Seneca Valley at Baldwin High School.